Awards
As part of our youth program, Youth Achievement of America offers all its teens awards and rewards for doing well in our mentoring and tutoring program as well as achieving good academic status in school. We recognize teens for their positive behavior and participation in our programs and activities and for showing leadership in helping other teens to work towards a positive outlook on life.  Our Activities make up a major portion of our Awards with trips to amusement parks, movies, paintball, bowling, laser tag, and more offered to our teens who work the hardest.  But without out a doubt our greatest and best Award bonus trip is to –

NIAGARA FALLS, ONTARIO, CANADA!
-THE 2016 NIAGARA FALLS BONUS WINNERS-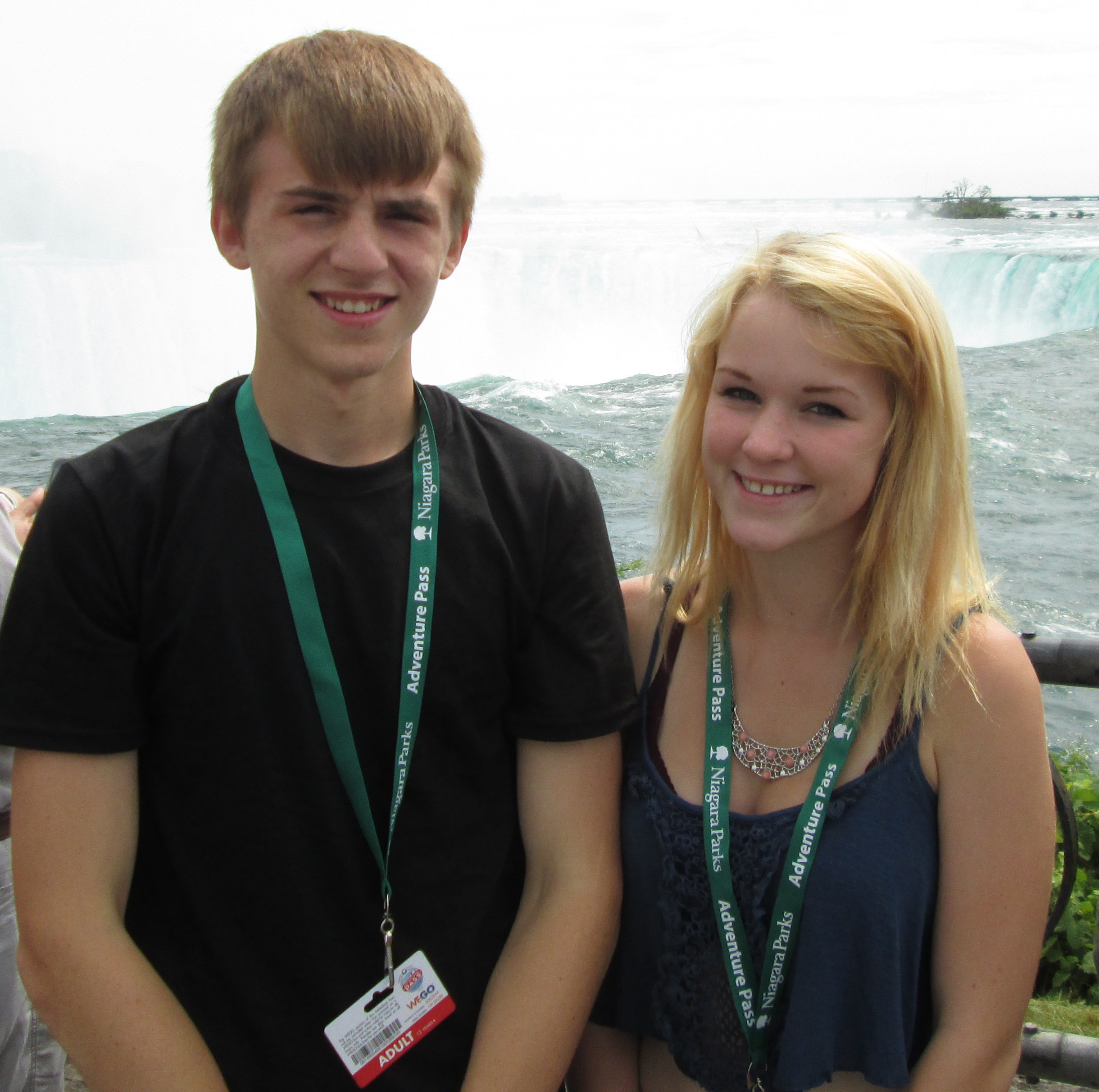 TRISTIN WHEELER AND HAILEIGH HOUSE!
CONGRATULATIONS TO BOTH OF YOU!
(Not shown is Kylee Wheeler who elected not to attend this year's trip)
The 2016 Trip took place between August 16th to August 22nd, 2016!

As part of our fund raising program, and a major positive incentive for our teens, is our Niagara Falls, Ontario, Canada Bonus Trip. Each year our top 3 teens from our program, who have earned 30,000 points or more from their fundraising sales, earn an all expenses paid trip to Niagara Falls in Ontario Canada. This includes travel, hotel, food, and many, many fun activities that included, but not limited to, Clifton Hill, Haunted Houses like Nightmares Fear Factory, The Whirlpool Jet Boat, Table Rock and the Falls, Journey Behind the Falls, Hornblower Cruises, Niagara Fury,  great restaurants and more! This is the biggest incentive and goal for each of our teens and a way to teach them that working for a goal, and reaching it, is a great feeling indeed.
CLICK HERE TO SEE PICTURES AND MORE FROM OUR 2016 NIAGARA FALLS, ONTARIO, CANADA BONUS TRIP!